the history of cody's
Volunteer fire departments
by park county fire protection district #2
"Every Morning a community should get up and say, God Bless our fire department!"
– Alan Simpson, Foreword
The History of Cody's Volunteer Fire Departments
About the book
CREATED IN 1902 with a donation from Buffalo Bill Cody, the Cody Volunteer Fire Department began with a hose cart that men – sometimes horses – pulled to a fire.
Today, 60 dedicated volunteers and state-of-the-art fire engines are ready to respond to emergency calls covering a 3,200 square mile.
Take a journey into the incredible history of Cody's Volunteer Fire Departments and honor those who have given their time, dedication and grit to keeping the citizens of Park County, Wyoming, safe.
All proceeds from the sale of this book go to Park County Fire District #2, in Park County, Wyoming.
* Online orders are paid to and fulfilled by Elliot Rivers Co.
A flat rate of $8.95 is charged for shipping and handling per book up to the first two books. If more shipping & handling is required for your order, you will be contacted before the books are shipped.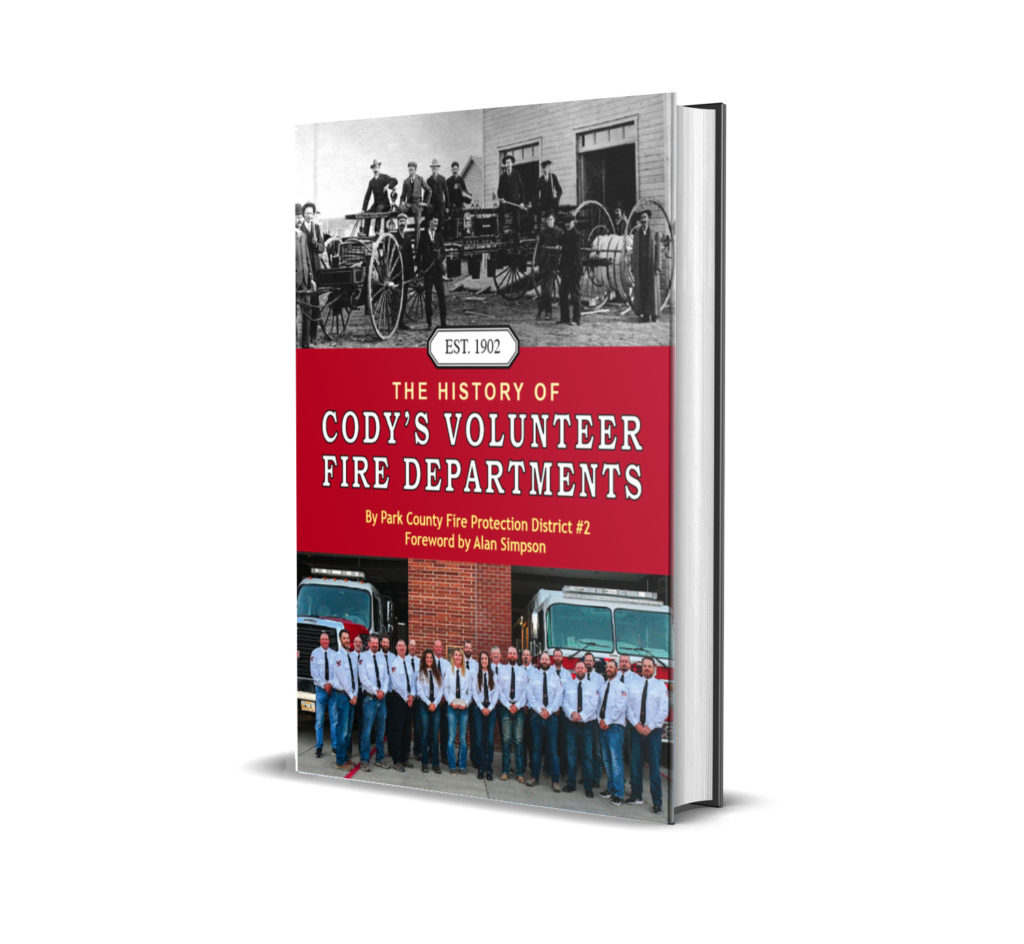 Hardcover or softcover available.
440 pages.
Black and white interior.
ISBN: 978-0-578-66887-1
softcover: $25.00
SOFT COVER – The History of Cody's Volunteer Fire Departments
$25.00
Questions? Email Paula / Elliot Rivers Co.